Short biography of Kenji Shimizu and interview with his son and dojo chief Kenta Shimizu.
Keji Shimizu, founder of Tendoryu Aikido
1940: Born in Tendo Honami-cho, Fukuoka. Started Judo at the age of 13 and acquired the Kodokan 4th dan.
1962: Graduated from Meiji University.
1963: Uchideshi (apprenticed) to Master Ueshiba, the Aikido founder. Later on, acquired the 8th dan.
1969: Started his own dojo "Shimizu Dojo".
1975: Renamed as "Tendokan".
1978: Invited to Germany (former West Germany) since then, visits there every yearto teach Aikido. Later also visits Slovenia, Holland, Belgium, Austria and France.
1982: Set up of Tendoryu Aikido and established Tendokan in Sangenjana as the headquarters.
1994: Seperation from the All Aikido Federation of Germany and establishment as a stand alone organization, the Tendoryu Aikido Germany. 25th anniversary party was held at Meiji Kinen Kan.
Kenji Shimizu Sensei was the last uchideshi of Morihei Ueshiba. After receiving his 7th Dan and O'Sensei had passed on, Shimizu Sensei founded an independent Aikido school in Tokyo called 'Tendokan'. In 1991 he received his 8th Dan from the Nihon Kokusai Budoin thereby being one of the highest graduated Aikido masters in the world. In 2002 he was honoured by the Japanese foreign minister for spreading the knowledge of Aikido as a part of the Japanese culture. Sensei Kenji Shimizu travels to Europe several times a year to teach Aikido.

---
Kenta Shimizu, dojocho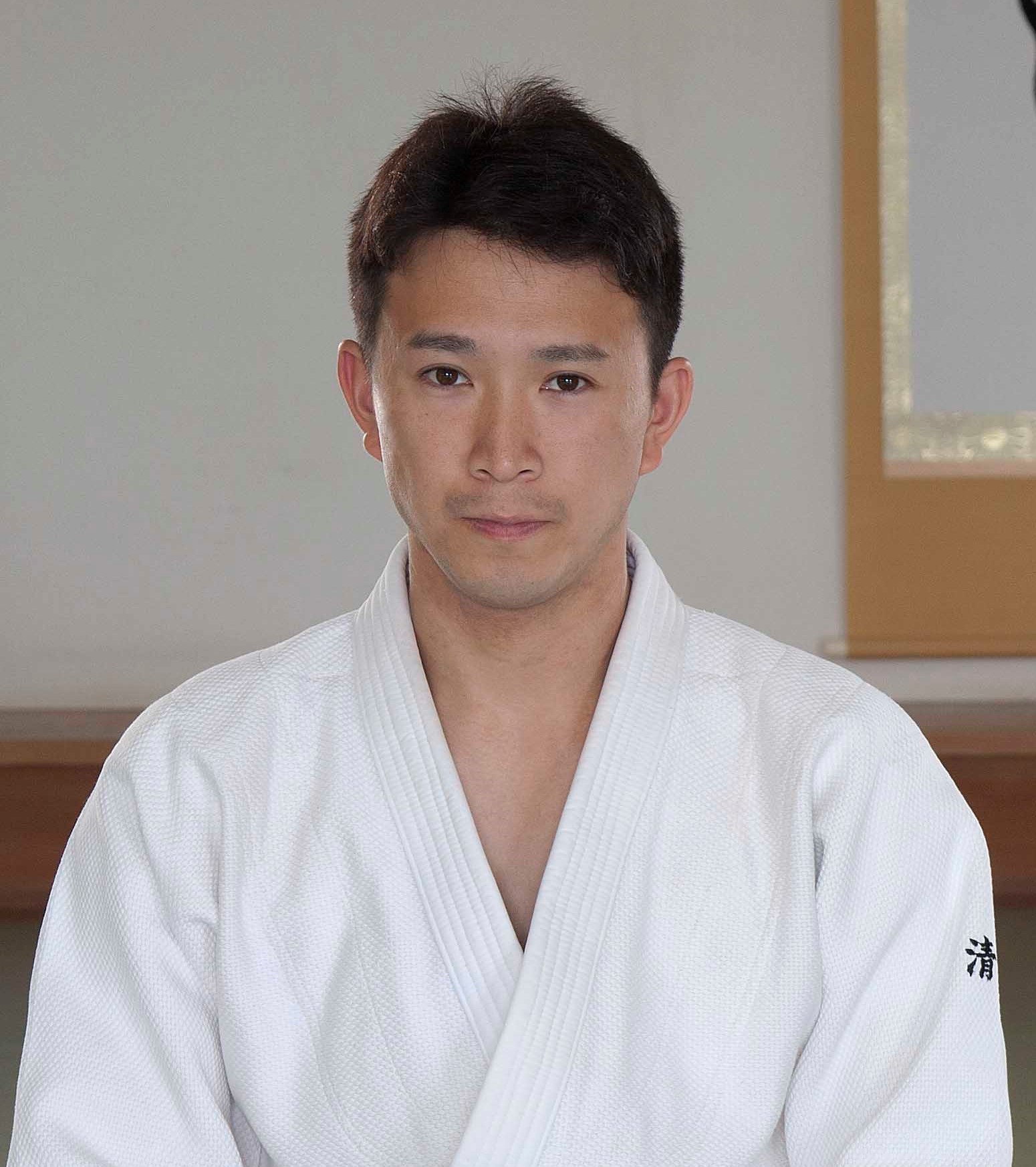 Why did you start Aikido?
Aikido has been close to me since I was a child and I started practicing naturally. The friends I trained with and the students who came all the way from overseas just to practice Aikido were a big part of my life from a very young age.
What is the attraction of Aikido?
It means that we can train with anyone, regardless of age or gender. There are no competitions in Aikido, so there are no 'enemies'. However, the 'enemy' is not the training partner, but myself, my bad qualities. Aikido is a martial art that allows you to face yourself through your training partner.
Continuing with Aikido...
You can always keep yourself in shape by practicing with anyone, from small to large people. And by continuing to practice, by keeping your breathing steady and keeping your mind and body relaxed, you will be able to form a solid self in your daily life.
---
---
All articles in this category